Monitor Your Cat® Equipment
Wish you could track machine operating data on-the-go? With the Cat App, you can easily monitor your entire fleet, including equipment hours and location, directly from the field. Review the exact location of all tracked equipment as well as each machine's operating hours, health and utilization. This mobile equipment management tool allows contractors to move under-utilized assets where they are needed, so you can get the most from your equipment.
React Faster to Fault Codes
No need to check the Cat App every day. Customizable push notifications send alerts about a machine's operating condition as well as upcoming planned service indicators. Contractors can react faster to equipment fault codes by ordering parts and scheduling service with their Cat dealer — all from the work site. Avoid downtime with warnings of critical service issues, so you can address them well before a machine goes down.
Maximize Uptime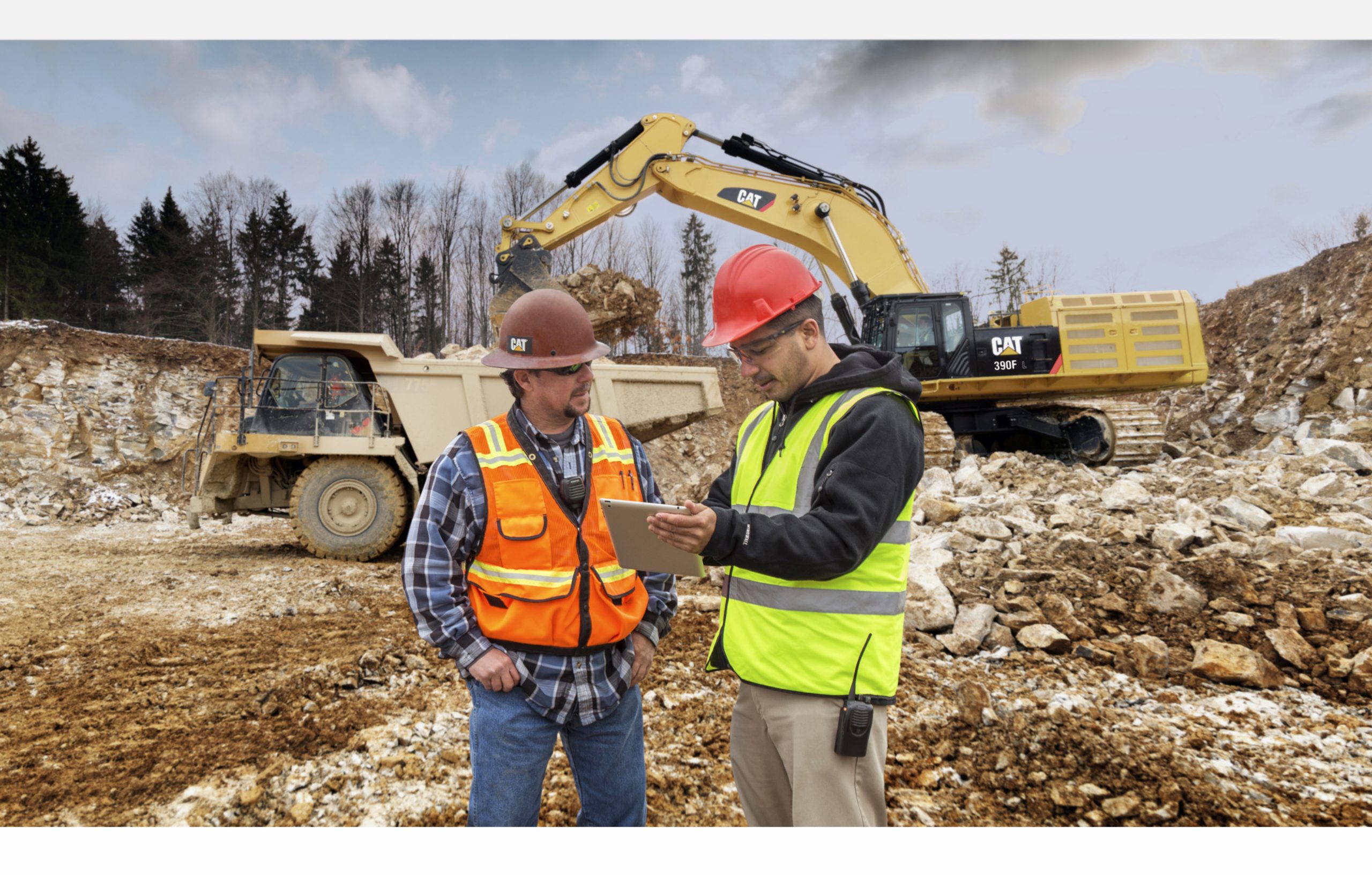 The first-of-its-kind Cat App provides actionable insights to keep your fleet up and running, saving you time and money. Manage maintenance requests, analyze the efficiency of your machines and connect with your Cat dealer, without being tied to your computer at the office. The Cat App offers simple, easy navigation on your mobile device.
Optimize Your Operation with the Cat App
The Cat App is available in 35 languages for both iOS and Android operating systems. Existing users can load previously stored equipment data into the app. For new users, sign up and click "Get Started," then enter data into the app or upload data from the My.Cat.Com companion site.
The Caterpillar website and Cat App provide a fully integrated, streamlined user experience. You can easily access and update fleet information on either platform. Plus, users can quickly install Cat PL-542 product link devices, connecting equipment to the Cap App without telematics reporting technology.
Download for free from the Apple App Store or the Google Play Store.
Download from the Apple App Store
Download from the Google Play Store
Partner With Carolina Cat for Superior Support and Service
Since 1926, Carolina Cat has served customers by providing the highest-value equipment solutions and best-in-class parts and service. We operate from 10 convenient locations throughout Western North Carolina and serve a wide range of industries, including agriculture, paving and forestry.
As part of the elite Cat dealer network, Carolina Cat is proud to introduce the Cat App to our clients. Contact our team today to learn more about how you can benefit from the Cat App for on-the-go equipment management.