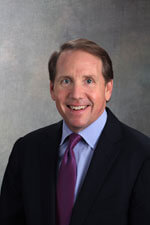 Ed Weisiger, Jr.
President / CEO
Ed Weisiger, Jr., was named President and CEO of CTE in 1991. He began his career at CTE in 1987 and in 1988 he became General Manager of Carolina CAT's Engine Division. His responsibilities include overseeing the company's four divisions, corporate strategy, and customer service culture.
Ed is involved in several business organizations such as: CEO Organization; World and Young Presidents' Organization (Member and Past Chapter Chairman); Charlotte Chamber of Commerce (Past Chairman); Southeast Caterpillar Dealer Association (Past President), and NC Trucking Association (Past Board of Directors).
He is also very community minded and gives back in many ways, such as: Myers Park Presbyterian Church (Elder); Woodberry Forest School (Board of Trustees); Carolina Thread Trail (Director); Goodfellows Club (Director); and Central Piedmont Community College President's Council (Member).
Ed holds a B.S. in Industrial Engineering from North Carolina State University at Raleigh and a M.B.A. from Harvard University Graduate School of Business at Boston.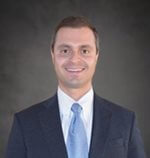 Mike Tropsha
Vice President, General Manager – Construction
Mike Joined CTE as a Machine Sales Manager in 2011.  Since then, Mike has held leadership roles of increasing responsibility across the Construction Division, including leading the Product Support organization.  Mike began his career as an Industry Representative at Caterpillar Inc., and worked for Ring Power as CAT Rental Store Sales Manager prior to joining CTE.
Mike has a bachelor's degree in Business Management from North Carolina State University and an MBA from the University of Florida.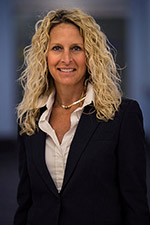 Karin Stoner
Vice President, General Manager – Power Systems
Karin Stoner joined CTE as Vice President/General Manager of the Power Systems Division in November 2019.  Prior to joining the company, Karin held several leadership and management roles within the heavy industrial and commercial contracting industries, with her most recent role as Senior Vice President at The Kirlin Group.  Karin was responsible for leading the mechanical contracting operations in Charlotte, including the startup of the Charlotte office for Kirlin Carolinas.
Prior to Kirlin, Karin has served in multiple positions leading management teams of large complex engineering, procurement and construction (EPC) projects in the heavy industrial power industry.  As General Manager of the Power Systems Division, Karin is responsible for managing the strategy, growth and operations teams for the Power Systems business units:  Carolina Cat Power Systems, Southern Vac and Power Products and Solutions.
Karin has a Bachelor of Science in Electrical & Electronic Engineering from North Dakota State University.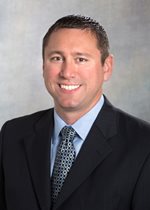 Matt Nazzaro
Vice President, Chief Financial Officer
Matt Nazzaro joined CTE as Vice President, Chief Financial Officer in April 2016.  Prior to joining the company, Matt held leadership roles at GE Capital where he most recently led the Financial Planning and Analysis organization for the Americas Commercial Lending and Leasing division.
After joining GE through the Financial Management Program at GE Plastics, Matt worked on the Corporate Audit Staff and ultimately transitioned into financial services.  Over the following 8 years at GE Capital, he held roles of increasing responsibility in FP&A, capital markets, and strategic pricing for the equipment leasing division.  As CFO of CTE, Matt is responsible for managing the accounting, credit, FP&A, facilities, fleet, and purchasing functions.
Matt has a Bachelor's degree in Finance and Accounting from Boston University and an MBA in Finance, Strategy, and Entrepreneurship from the University of Chicago Booth School of Business.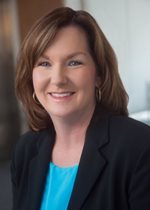 Kathy Taylor
Vice President, Chief People Officer
Kathy Taylor joined CTE as Chief People Officer in January 2019. She has over 20 years of experience leading human resources teams in delivering positive business results through the development of people and processes. As CPO for CTE, Kathy is rsponsible for managing the human resources, training and development, and safety functions.
Prior to joining CTE, Kathy spent over five yeard at Octapharma Plasma as the Senior Director of Human Resources and Training and Development, where she led the HR and training functions as the company doubled in size over four years. Prior to Octapharma, she held HR leadership roles in global manufacturing, printing and packaging, and financial services industries.
Kathy has a Bachelor's degree in Sociology from the University of Virginia, and a Master's degree in Human Resources Development from George Washington University.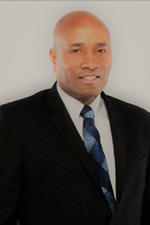 Elvis Clemetson
Vice President, Chief Information & Technology Officer
Elvis Clemetson joined CTE as Chief Information & Technology Officer (CTO & CIO) in April 2018. He has 20 years' experience leading global technology teams and delivering accretive business value within several industries. At CTE he leads the business applications, analytics, infrastructure, information security, PMO and digital technology functions.
Prior to joining CTE, he spent five years at SPX FLOW as Global VP of IT, where he led enterprise business transformation programs, and prior to SPX, he spent six years with Citrix Systems Inc., building global ERP, CRM, and Analytics teams and capabilities from the ground up.
Elvis has a bachelor's degree in Computer Science from Florida Atlantic University, an MBA from the University of Florida and a master's degree in Information Technology from Carnegie Mellon University. In addition, he has earned certificates in Management and Leadership from MIT and Advanced Project Management from Stanford University.