Products & Services
Construction Equipment
ph: 
(704) 245-6031
free: (800) 277-4060
fax: (704) 289-8500
Rental Stores
ph: 
(704) 245-6031
free: (800) 277-4060
fax: (704) 289-8500
Parts & Service
ph: 
(704) 245-6031
free: (800) 277-4060
fax: (704) 289-8500
Carolina Cat® in Salisbury, NC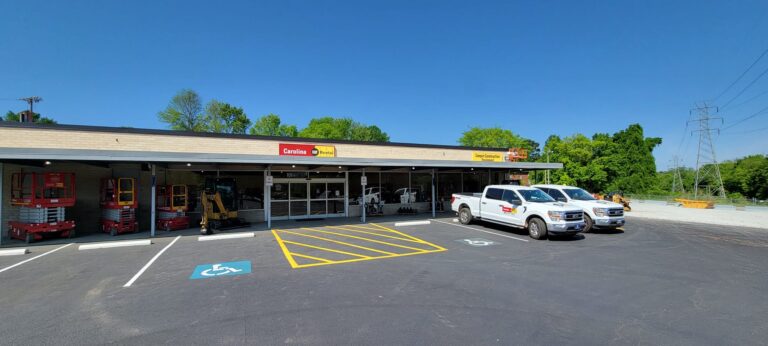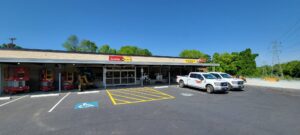 Carolina Cat is going back to their roots by opening a store in the town of its origin. If you're in need of equipment to expand your fleet, Salisbury is the location that can give you a variety of purchasing options, as well as a one-stop shop for all things parts and service. With our wide range of allied equipment options for rent and Caterpillar parts, Carolina Cat is thrilled to provide you with a comprehensive selection to enhance your fleet.
If you're looking for rental or sales options for machines and parts, stop in to take a look at what we have on our showroom floor, or pay a visit to our in-house sales representative to get a quote on your next Carolina Cat machine. You can find us at 101 Mooresville Rd., just off of 1-85 and South Main St. or use the map on this page to find directions to our store.
Construction Equipment
Our new Salisbury location is another location that offers construction equipment to any customer looking to expand on a new and improved fleet. In addition to their rental, parts and service options, Carolina Cat in Salisbury offers the latest machines from Cat.

Equipment Rental in Salisbury, NC
Want to try before you buy? Salisbury is happy to provide you with cost-effective rental options that can help you and your company save money in the long run. We offer competitive pricing and a number of discount opportunities on flexible terms, along with machines that give you premium operating experience. Carolina Cat offers rental options for construction equipment, work tools, aerial equipment and a variety of other solutions for all of your rental needs. Contact us to learn more about our available equipment rentals in Salisbury, NC.
Areas We Serve
Our Salisbury location proudly serves the following areas:
Parts & Service
Carolina Cat cares about your machine experience, so we take pride in our service and parts opportunities to ensure our customers are getting the best experience possible with their purchase. Salisbury is one of many locations that offer parts and service options for our customers. No matter the problem, our service and parts experts have a solution.
Carolina Cat is always working to make the customer experience the easiest it can be. With the new integration of parts.cat.com, you can now purchase parts online or get representative assistance in store. Parts are more available than ever before with Carolina Cat's purchasing options.
CONTACT US ONLINE     CALL US AT (800) 277-1212