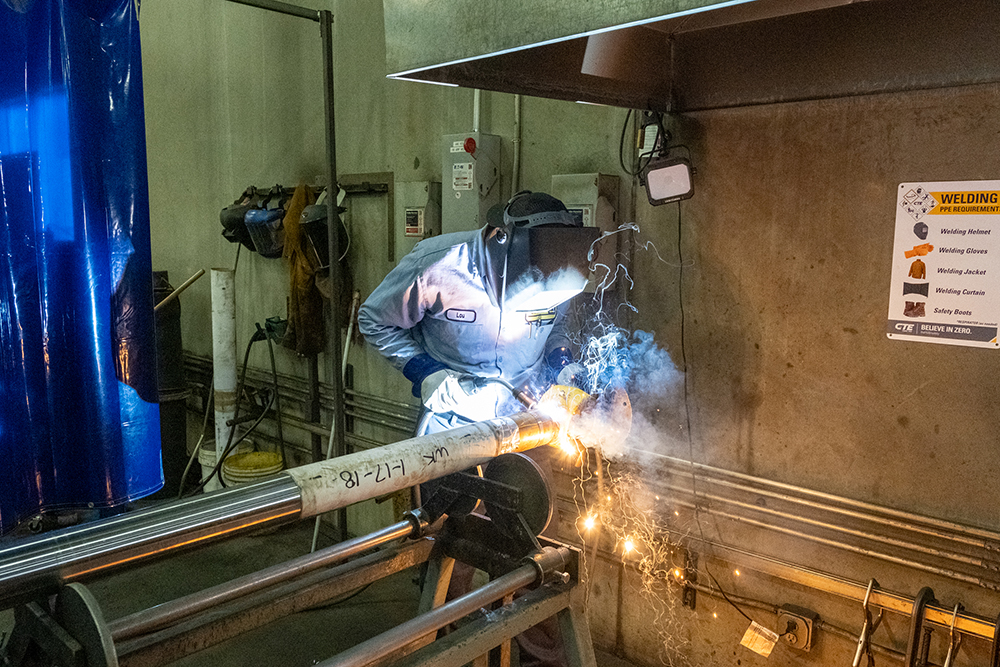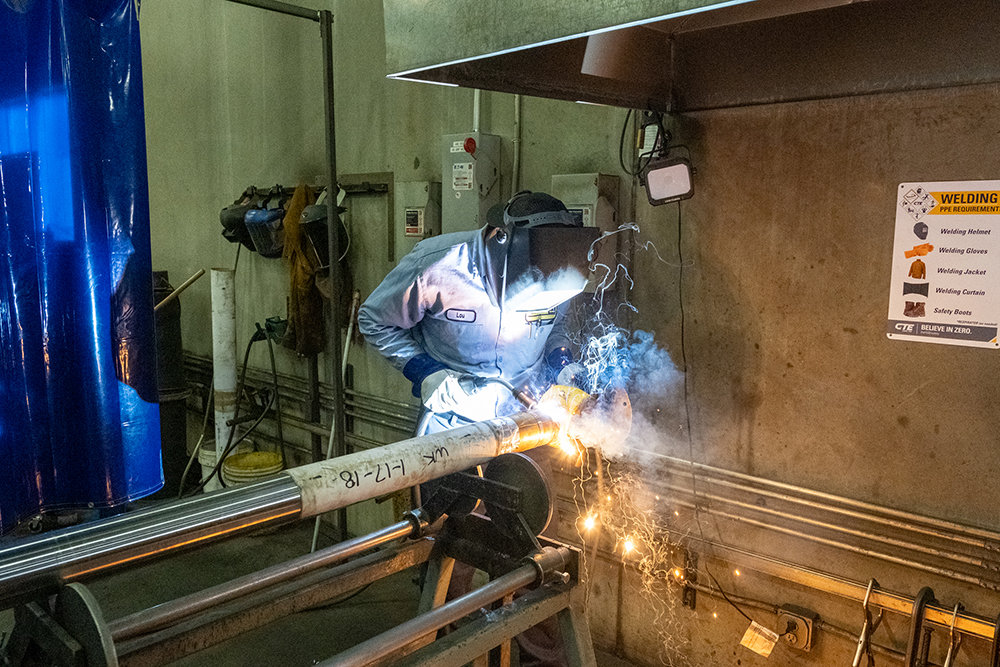 We offer a variety of service options to help minimize cost and downtime. From building custom cylinders for your unique application to salvaging worn or damaged heavy equipment and industrial components, we can save you time and money.
There are many factors to consider when performing a repair: turnaround time, budget, component life and more. Our qualified service professionals can recommend a variety of options including:
Rerod, Retube, Hone, Straighten or Rechrome
Rebearing or Reseal
Remanufacture
Replace (OEM/Reconditioned/Exchange Parts)
We'll get to know your fleet and your requirements, and recommend the right course of action for any job. As an authorized Cat dealer — and the company's only representative in Western North Carolina — we pride ourselves on developing long-term relationships with the businesses we serve.
Cylinders Services
Powerful hydraulic cylinders are the driving force behind Cat excavators, loaders and other machinery. The Carolina Cat hydraulic repair shop is equipped to provide a wide range of hydraulic cylinder services, including:
Honing to 20 in. I.D. x 32 ft. length
Lathe capacity to 40 in. O.D. and 35 ft. length
Boring to 100 in. length and 14 in. ID
Straightening / pressing up to 200 tons
Torqueing to 60,000 ft.-lbs
Welding of most materials
Re-engineering of obsolete or poorly-designed cylinders
Tube and rod stock inventory
Custom-made seals
Pressure testing for leaks and proper operation
Pumps, Motors & Valves Services
We service over 55 different brands of components from manufacturers, including Caterpillar®, Rexroth, Sauer-Danfoss, Eaton, Sundstrand, Denison, Tyrone, Linde, Vickers and Volvo:
Gear Pumps
Vane Pumps
Piston Pumps
Control Valves
Hydraulic Motors
Swivels
HPCU Transmissions
Hydraulic Hammers
Custom Hydraulics Service
Maintaining efficient hydraulics is a key to maximizing machine productivity and profits. Custom Hydraulic Service (CHS) is a detailed inspection service available through Carolina Cat designed to keep today's hydraulics-intensive machines operating at peak performance.
The Planned Maintenance Experts
All hydraulic components are subject to wear and tear over time. Through planned maintenance, however, you can better anticipate your service needs, avoid unexpected downtime and budget for needed repairs in advance.
Carolina CAT can provide a variety of hydraulic planned maintenance services for Cat machines as well as those by allied brands. We can put together a comprehensive equipment management program for your fleet that includes fluid sampling, regular checkups and remote condition monitoring, among other services. Let us help you keep your valuable assets running reliably and your operating expenses to a minimum. Contact our hydraulic repair shop to learn more.
For service, contact our Service Lead, Bill Roberts at (704) 200-8509.
Contact our Hydraulic Specialist, Bobby Tolley at (704) 201-7093.
VISIT HYDRAULICS EXPRESS WEBSITE     CALL OUR SERVICE LEAD