Our Fleet
Carolina Cat operates a fleet of service trucks specially equipped with align boring equipment capable of repairing up to a 10" diameter. We have the technical expertise necessary to take on jobs of any size, and to quickly turn around mobile boring projects — often while you wait. Let us help you minimize downtime and get back up and running quickly and efficiently.
We work on all makes and models of machines, ranging from construction equipment to railroad and industrial applications. Over time, we'll get to know your fleet and its maintenance needs. We have a long history of working with businesses throughout our service area.
Each one of our service trucks is operated by a highly skilled, factory-trained Service Technician that gets the job done quickly and effectively. Our team knows Cat® equipment better than anyone else in the area. We know how to diagnose alignment issues and suggest repairs that will correct the problem.
If you're a Carolina Cat client already, we can access your service history remotely, which will help our team make a more informed diagnosis and more accurate estimate.
Guaranteed Service Repair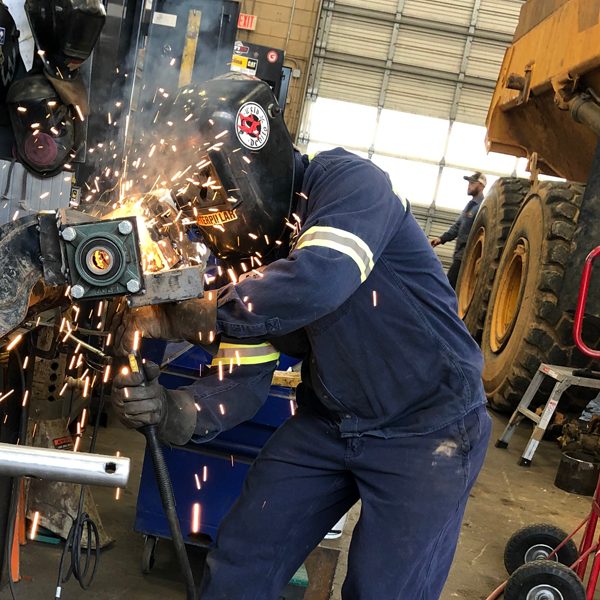 Our hydraulic boring equipment allows us to get you the repairs you need. If it isn't possible to fully repair the damage in the field, we can attempt a temporary measure that will get you up and running until repairs can be completed in our shop. If there is any uncertainty about the benefits of mobile alignment boring, we will go over your options and provide informed, transparent advice on the best way to proceed.
Once your equipment is brought back to precise factory specifications, it will be reassembled using genuine O.E.M. parts. As a Cat dealer — and the company's only authorized representative in Western North Carolina — we have access to one of the country's largest networks of replacement parts. If we don't have the item we need in stock, we can quickly source it from one of our partners.
Get Started with Carolina Cat
Carolina Cat offers mobile alignment boring as part of our complete selection of maintenance and repair services. Make us your first choice for comprehensive equipment management solutions. Since 1926, we have worked closely with our clients to find ways to keep their fleets running at their best.
If you need alignment boring services, either in our facilities or at your job site, we can help. Contact us today at 800-277-1212 or contact your Product Support Representative anytime to set up a repair or receive an estimate.