Caterpillar University Online Service Technician Training
Anyone who wishes to be more educated and informed on Cat construction equipment will benefit from our service technician training modules, where you can learn at your own pace and location.
The following list represents just a few of the more popular courses of study offered online:
Walk-Around Inspections: Learn how to safely, efficiently and accurately perform a visual safety inspection of your machines. From following Caterpillar inspection checklists to learning how to spot potential issues and problems, our expert instructors will teach you how to perform like a pro.
Maintenance Schedules: An often overlooked but critical part of taking care of heavy equipment,our Cat service training focuses on the importance of adhering to factory-recommended maintenance schedules.
Hydraulic Service: Save money and keep your equipment operating in peak condition with an advanced understanding of hydraulic maintenance and repairs. Courses offer information on everything from how to change the hydraulic oil to servicing pumps, cylinders, motors, and valves.
Transmission Service: Learn best practices on keeping your transmission running smoothly over an extended service life. Courses cover condition monitoring, regular maintenance, troubleshooting, and more.
Engine Performance: Get to know the force that powers your equipment, how it works, and factors that influence its efficiency.
Diesel Engine Service: Learn more about the inner workings of Cat diesel engines. Courses include basic skills to more complex service procedures and techniques.
Additional Safety Courses: Our selection of classes includes arc flash safety, forklift safety, hazard communication, machine guarding, overhead crane basics, and many others.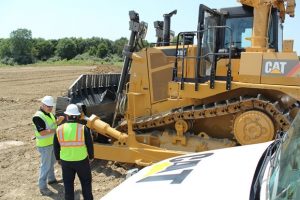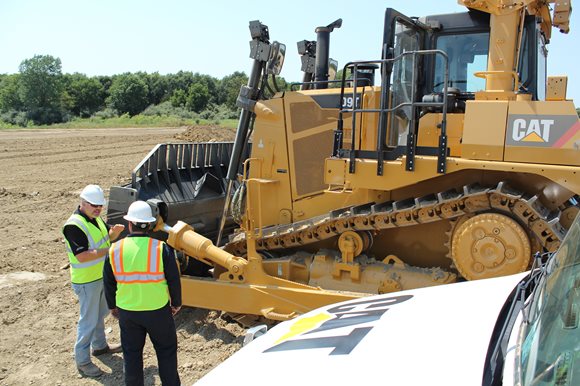 Carolina Cat Instructor Led Service Training
Tier 4: Many new Cat construction machines feature high-performance diesel engines designed to comply with today's stringent Tier 4 emissions requirements. This Cat training course will give the participant a basic understanding of the regulations, components and troubleshooting.
Customer Cat ET and SIS: Cat Electronic Technician (ET) and Service Information Systems (SIS) are reliable, easy-to-use diagnostic software programs for heavy trucks. This course will familiarize the participant with all the new features and basic operation of the programs.
Hydraulics: Today's Cat equipment depends on advanced hydraulic systems for performing a wide range of vital machine functions. This course will give the participant basic understanding of hydraulic schematics, symbols, and components as it relates to machine diagnostics.
Electrical: This Cat training course will give the participant a basic understanding of electrical schematics and components. The participant will gain knowledge of schematic symbols and diagrams, as well as how they relate to actual machine diagnostics.
Machine Specific Training: Caterpillar® is known for designing and manufacturing the most technologically innovative heavy equipment on the market. Each type of construction machine contains its own set of unique features. This course will familiarize the participant with all the new features of the specific machines.
The Trusted Source for Service Technician Training
We are proud to be the authorized Cat dealer serving Western North Carolina and the surrounding areas. For more than 95 years, we have been meeting the heavy equipment needs of hard-working businesses throughout the region. We strive to go the extra mile to deliver product and service solutions that completely solve your problems.
When you choose us for Cat service training, you benefit from our extensive experience and the broad capabilities of the Caterpillar brand. Courses are expertly designed and led and include the most current and relevant information available. It's important we also educate participants on the dangers of summer heat & provide safety awareness tips to avoid heat illnesses.
For more information on our current Cat service technician training opportunities, give us a call at (800) 277-1212 or contact us online to request to speak with a live representative.