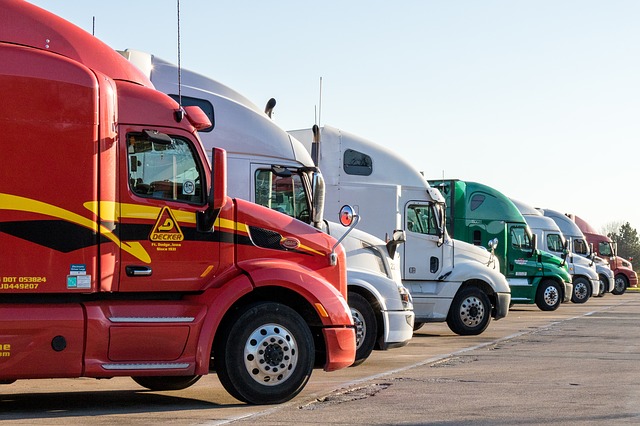 Poor semi-truck brake health can cause major on-road safety risks. That's why it's vital to keep your truck brakes working their best with semi-truck brake preventative maintenance.
Though brakes are unlikely to fail completely on the road, improperly maintained brakes can only deliver low braking forces. While these lower forces may be adequate for standard driving maneuvers like slowing down and halting at stop signs, they will not provide the necessary strength in emergencies where high braking forces are needed to quickly decelerate the vehicle.
Even the most minor brake issue can put your drivers and those around them at risk. Luckily, you can minimize these hazards by properly maintaining your semi-truck brakes.
Jump to Sections:
Tips for Maintaining Semi-Truck Brakes
There are numerous tips for truck brakes that you can follow to ensure the utmost safety on the road. When performing maintenance for your semi-truck brakes, be sure to:
Replace parts regularly: Your truck's brake shoes feature a built-in indicator that will notify you when the pads need replacing. When your brake pads require a change, it's a good rule of thumb to also replace the bushings, springs and drums to prevent excessive wear and cracks.
Check the air compression pressure gauge: A semi-truck's pressure gauge should read over 60 pounds per square inch (psi) before use and between 100 and 125 psi when running. If the gauge is lower than the suggested running pressure, you should replace the brakes. When less than 60 psi, you should discontinue use of the truck.
Inspect hoses and lining: During brake inspections and service, you should verify that all hoses and linings have a thickness of at least 1/4 inch and are free of excessive lubrication, wear and cracks. Be sure to change any damaged or worn hoses.
Grease the S cams and slack adjusters: Make sure your slack adjusters and S cam bushings are adequately greased to ensure proper brake alignment and prevent seizing and brake failure.
Trust the experts: If you're concerned about your truck's brake health, you should book preventative maintenance with trained professionals instead of trying to repair your brakes yourself. Expert technicians have the extensive knowledge and skill needed to perform services quickly and efficiently with minimal risk. Scheduling regular maintenance from a professional can go a long way in increasing the lifetime of your brakes.
Types of Semi-Truck Brake Preventative Maintenance
When you invest in planned maintenance for your semi-truck brakes, you'll benefit from accurate diagnostics, troubleshooting and damage assessments that will pinpoint the most effective solution for your vehicle.
A professional provider of semi-truck brake maintenance services can offer:
Component repairs, replacements and remanufacturing
Complete system overhauls
Custom welding and fabrication
Access to a comprehensive parts and supplies inventory
Increase the Lifetime of Your Truck Brakes With Maintenance Services at Carolina Cat
For reliable and efficient planned maintenance services for your truck brakes, choose Carolina Cat. It's our mission to provide high-value construction equipment, on-highway trucks and power generation solutions to meet every need.
Contact us to learn more about our planned maintenance capabilities and other service offerings.