Products & Services
Construction Equipment
ph: (704) 598-2200
free: (800) 277-6010
fax: (704) 597-7875
Rental Stores
ph: (704) 921-1178
free: (800) RENT-CAT (736-8228)
fax: (704) 597-7488
Truck and Trailer
ph: (704) 598-2200
free: (800) 277-6010
fax: (704) 597-9875
Power Generation
ph: (704) 598-2200
free: (800) 277-6010
fax: (704) 597-7875
Used
ph: (704) 598-2200
free: (800) 277-6010
fax: (704) 597-7875
Forestry
ph: (704) 598-2200
free: (800) 277-6010
fax: (704) 597-7875
Paving
ph: (704) 598-2200
free: (800) 277-6010
fax: (704) 597-7875
Services
ph: (704) 598-2200
free: (800) 277-6010
fax: (704) 597-7875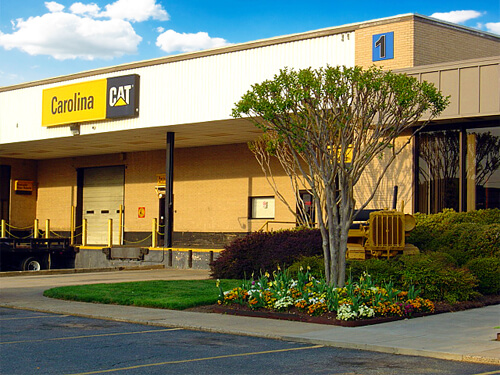 We also offer Emergency Vehicle Services
CONTACT US ONLINE     CALL US AT (800) 277-1212
Both independent drivers and successful corporations need reliable fleets for safety and efficiency, so Carolina Cat serves clients within Charlotte, NC, and nearby locations with heavy-duty truck and semi-truck services. From routine maintenance and inspections to complex repairs, we ensure your rig is road-ready for your most demanding days on the job.
Experts at Carolina Cat are highly trained technicians. Whether you see smoke coming from the engine compartment, your commercial truck is missing hardware or grinding sounds interfere with your behind-the-wheel experience, we are your one-stop shop for timely repairs that keep trucks and trailers in top condition. Stop by our Charlotte, NC, location on 9000 Statesville Road to see the Carolina Cat difference for yourself.
We Have OEM-Quality Commercial Truck Parts
Technicians at Carolina Cat have a variety of parts available to service your fleet. We are prepared to take on any commercial truck repair near Charlotte, NC, with access to wheels, fuel line replacement pieces, performance upgrades and beyond. Our professionals have over 100 years of combined industry experience to take the right approach for your service needs.
Performing Heavy-Duty Truck Repair Services in Charlotte, NC
Take advantage of our in-house repair shop in Charlotte, NC, complete with friendly technicians who offer advice, recommendations and tailored solutions for your make, model and year. We are proud to provide roadside assistance, 24/7 emergency repairs and appointment-based scheduling for convenience.
Our technicians have hands-on experience with heavy-duty Cat® trucks and vehicles from your favorite manufacturers. Our Charlotte, NC, clients depend on us to keep their commercial vehicles running with semi-truck repair services, including work on the following:
Fan hub assemblies
Wheel end drums
Suspension setups
Air bags
Batteries
Alignments
Engine rebuilds
Radiators
Exhaust connections
Transmissions
Semi-Truck Inspection Services
Malfunctioning commercial trucks can represent a danger to their drivers as well as others on the road. Fortunately, our staff members undergo training to complete North American Standard inspections. Using top-of-the-line tools and technology, we will assess your large-size truck keeping you in compliance with the Department of Transportation and regulations within North Carolina.
See a check engine light, oil leak or flat tire? We'll run a series of diagnostic tests to help you gauge wear and tear across your rig, catching small issues before they can develop into large problems.
Choose Carolina Cat for Commercial Truck Repair Services
Carolina Cat will exceed your expectations for heavy-duty truck repairs in Charlotte, NC. Get affordable pricing and unmatched support by visiting one of our locations today. If you have questions, fill out a contact form or call 704-596-6700 to speak to one of our representatives.