On-Site Field Service Available Whenever You Need It
You never know when — or where — you may need a fire apparatus or fire truck repair. The good news is that Carolina Cat is available 24/7/365 to respond to your repair emergencies. We have five fully equipped mobile service trucks in Charlotte and two in Asheville that can be on the road and on their way to your location in no time.
Just give us a call at 704-770-7904. You can always speak to someone who has extensive knowledge of all types of fire apparatus service and repair tasks — and can dispatch a truck quickly if required.
We Can Also Perform All Types of Fire Vehicle Services in Our Shops
If you need routine repair or maintenance work for your fleet, you can always make an appointment at one of our convenient Truck Center locations in Charlotte, Asheville, Greensboro or Monroe. We're an authorized repair facility for Hale, Darley, Spartan and Waterous fire apparatus, and we're also a Hale F.A.S.T. team member. We can even troubleshoot and program your multiplexing systems. Our services also include chassis inspections for any type of emergency vehicle.
Our Emergency Vehicle Technicians Are the Best in the Region
The Carolina Cat team consists of reliable, well-trained ASE/EVT-certified technicians as well as master certified technicians who have extensive experience in working with fire trucks, ambulances, fire pumps, support vehicles, tankers and more. Our EVT technicians are committed to doing whatever it takes to keep your vehicles and equipment on the job for a long time to come.
You'll Also Benefit From Our Competitive Pricing and Flexible Maintenance Agreements
When you choose Carolina Cat as your vehicle services provider, you can expect affordable pricing that fits your budget — our competitive labor rates help keep your repair costs low. We'll also provide you with an itemized quote for preventive maintenance work at no charge. You can take advantage of our flexible, cost-effective preventive maintenance contracts that ensure timely service for your vehicles and equipment — and can reduce your long-term ownership expenses.
Your Reliable Parts Source for Emergency Vehicle Parts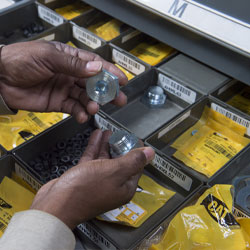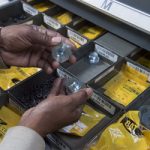 Are you looking for a reliable source for parts for your firefighting equipment apparatus in western North Carolina? The full-service Truck Centers at Carolina Cat have everything you need to keep equipment such as pumps, valves and multiplex systems for electronic and electrical components functioning properly. With our more than 100 years of combined fire truck experience, you can trust us to help you find the right products for your needs — at a price that fits your budget.
Contact Carolina Cat to Learn More About Our Emergency Vehicle Services
Contact one of our knowledgeable staff members for more information about our emergency vehicle service offerings or to schedule a convenient appointment. You can also fill out and submit our online contact form, and we'll be in touch as quickly as possible.
---