How We Serve You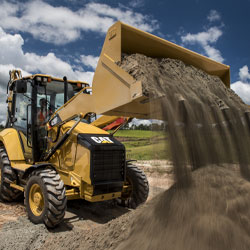 NEW & USED
Carolina Cat helps your business succeed every day, by ensuring you've got the right machine for the job. Whether you're looking for new or used products to buy, work with us to find what you need. We provide an extensive inventory of durable, high-quality equipment so you can have confidence in your investment's long-term value and performance.
SHOP NEW
USED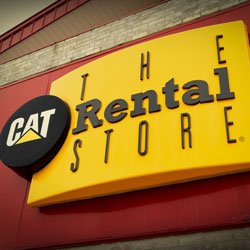 RENTAL
Whatever your need, whatever your industry, Carolina Cat carries a full line of rental equipment to serve you. If you only need a machine for the short term, want to save on storage or aren't looking to purchase the equipment for any reason, explore our rental offerings to find options that will help you handle the job.  Our exceptionally well-maintained rentals will work hard for you throughout your rental period while we make the rental process easy for you. We carefully service each piece of equipment to ensure it meets the trusted Cat standards of durability and reliability for every job.
RENT EQUIPMENT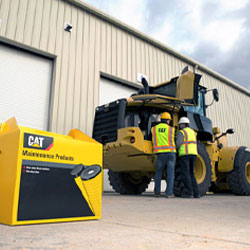 PARTS & SERVICE
Readily available parts and expert service — that's what we offer our clients every time. If you need repairs or service for a piece of Cat equipment, we'll help you minimize downtime and get back to work. With the right resources for any operational issue, we'll help your machine get back on the job as soon as possible.
PARTS
SERVICES
Built to handle the most demanding jobs with durability and strength, Cat® equipment is a powerful asset for the agricultural industry. Ever since the introduction of the first Cat tractor, Caterpillar has been engineering an expansive line of agricultural equipment to withstand the toughest work with exceptional performance.
Carolina Cat offers the range of equipment solutions you need to tackle a day on the job with confidence and maximize productivity along the way.
How We Serve You
As the leader in heavy equipment manufacturing, Caterpillar understands that you need equipment for all-weather work in harsh conditions. The Cat equipment we have for sale and rent has all the power you need to get the job done. At Carolina Cat, we offer many different options so you can get what you need for any task.
We have products available to serve in many different agricultural industries. Some of the areas we help to equip include:
Arable farming: Whether you're working with straw or plowing land, we have the wheel loaders and other tough Cat equipment to handle the job.
Land management: For everything from maintenance to conservation, partner with us to get the machines and attachments you need for a variety of work environments and tasks.
Livestock: With telehandlers and other equipment you might need to manage livestock efficiently and safely, we can equip you for your everyday work.
Agriculture Equipment Maintenance Guide
We're dedicated to providing all the resources you need for optimal productivity on the job. That's why Carolina Cat is offering a detailed maintenance guide for your reference. Learn how to keep your fleet running longer with this helpful guide to routine maintenance processes.
Agriculture Associations
We know the agriculture industry and the challenges you face daily. Our job is to help you do your job more efficiently and more profitably. To ensure that we're meeting all the requirements of the industry, we are also proud members of the National Cattlemen's Beef Association and the North Carolina Farm Bureau.
Reach out to Carolina Cat for Your Agriculture Equipment Needs
Since 1926, we've been serving North Carolina agricultural industry workers so they can keep their operations running smoothly and efficiently. Today, we continue to deliver on our commitment to providing dependable Cat equipment for every job. Whatever you need for your work, let us help equip you to do your best. To learn more about what we have to offer, reach out to us today.