Benefits of a Portable Generator
Portable generators make it easy to stay productive when regular power isn't available. They're also a flexible solution for temporarily augmenting your existing backup or prime power generation system to handle heavy loads. Have the power you need to take on more jobs and increase your bottom line, all while keeping costs at a minimum.
Whether you're managing a construction site in Charlotte or providing disaster relief on the coast, Carolina Cat's industrial portable generator rentals will give you the power you need to get the job done right. If you need a one-time rental or have ever-changing power needs, renting a mobile generator will give you the flexibility to work wherever, whenever.
We rent industrial and commercial trailer-mounted portable power generators that set up and install quickly, are easy to use and train staff on and are cost-effective to transport. All our generator rentals come in 50/60 Hz frequency options ranging from 20 kW to 2,000 kW.
Rental Generators from Carolina Cat
All of our portable generator rentals for industrial and commercial use have low hours and undergo regular service from a team of factory-trained technicians. We follow all manufacturers' service schedules to ensure reliable, economic performance in any application.
Just as important, we stand behind all of our rentals with world-class service that goes the extra mile for our clients. That includes everything from on-site training and setup support to 24-hour emergency repairs if something goes wrong.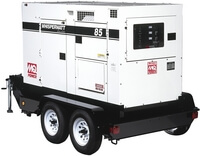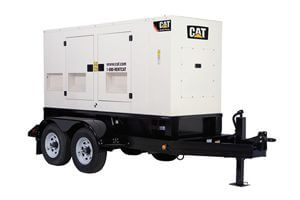 Renting vs. Owning
Depending on your budget and the nature of your project, renting an industrial portable generator may be a viable alternative to buying outright. For short-term, one-off power needs — such as work in a remote site — renting is the obvious choice. However, renting can also be a good option if:
You want to save on maintenance and service costs
Your existing generator is down for repairs
You have unique power needs requiring specialized equipment from job to job
You want to try a particular unit out in real-world conditions before making a purchase
Ultimately, the only way to know which option is best is to contact Carolina Cat and let one of our experts run the numbers for you.
Contact Carolina Cat to Request a Quote
Our rental inventory includes portable industrial sized diesel gas generators — as well as a full selection of parts and accessories. Explore all of our mobile gen set options using the links below.
If you'd like to learn more about our products or request a quote for a customized rental package, fill out our contact form to get in touch with a knowledgeable representative.