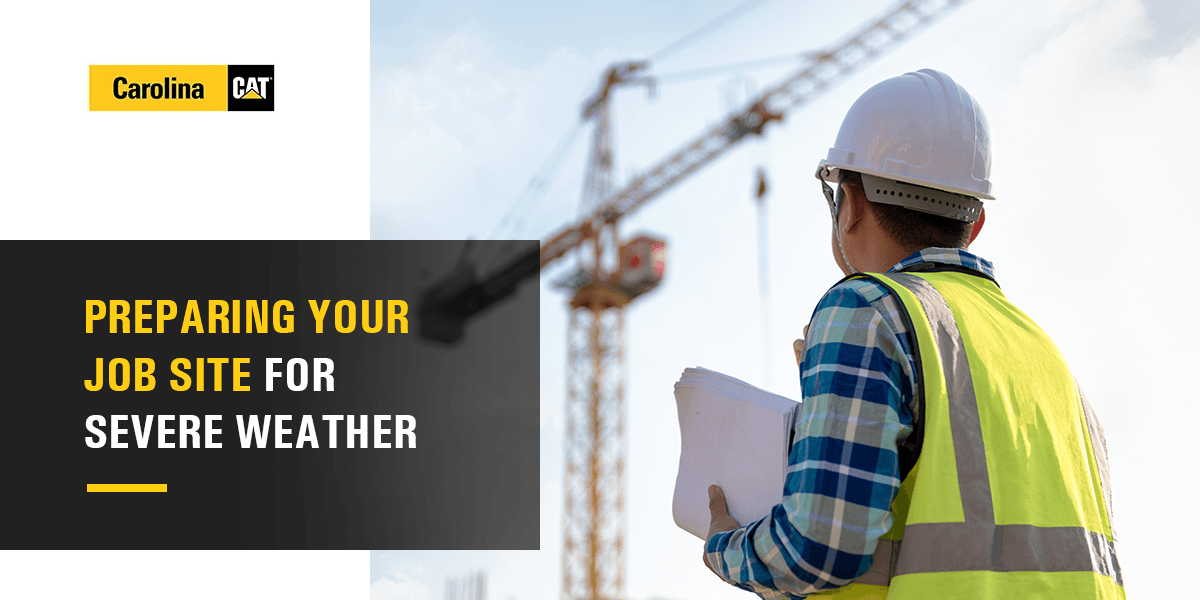 When you're handling construction projects, you often have to work in unpredictable conditions. To help protect your crew and prevent equipment damage, you should establish a construction site emergency plan to ensure everyone knows how to respond to danger. Preparing your construction site for severe weather can help you respond more effectively and maximize safety, even in an emergency.
Use this construction site preparation checklist to help you proactively keep your work area secure.
1. Maintain Weather Awareness
One key to staying ahead of several conditions is knowing what the weather's doing before heading to the job site. Track current weather patterns and monitor any potential risks of unsafe conditions.
You'll also want to consider season-specific risks and ensure your workers and equipment come prepared for the weather conditions. For example, ensure workers know how to respond in case of heat illness in the summer and regularly check that equipment is not overheating. In the winter, you'll want to winterize your machinery and have heating equipment on hand to help protect workers in freezing temperatures.
2. Finish Projects Before Severe Weather Strikes
Establish a system where workers consistently complete one task before starting on a new one. That way, if you need to abruptly stop operations due to an imminent storm, you'll have fewer incomplete projects at the job site. Since unfinished work is the most vulnerable to damage, this practice can help protect your equipment and work during severe weather.
However, since the weather isn't always predictable, it's also wise to keep temporary weather protection resources on your construction site to provide shelter in case of sudden storms.
3. Stock up on Emergency Supplies
Another way to support emergency preparedness is to have supplies on hand at every job site. Some materials you should always have available in case of emergency include:
Braces and tie-downs to secure equipment
Tarps and coverings to help protect the site and workers
First-aid kits to treat medical emergencies
Extra water and food supplies for workers in case they get stranded
Blankets and flashlights
4. Have an Action Plan
Before you encounter an emergency, having a severe weather safety plan can help everyone know what to do in compliance with OSHA regulation 1910.38. Outline how your crew should respond to a range of weather conditions, from blizzards to heavy flooding, and ensure they have the necessary equipment and supplies accessible. It's best to create a written emergency response plan your entire team can reference when needed.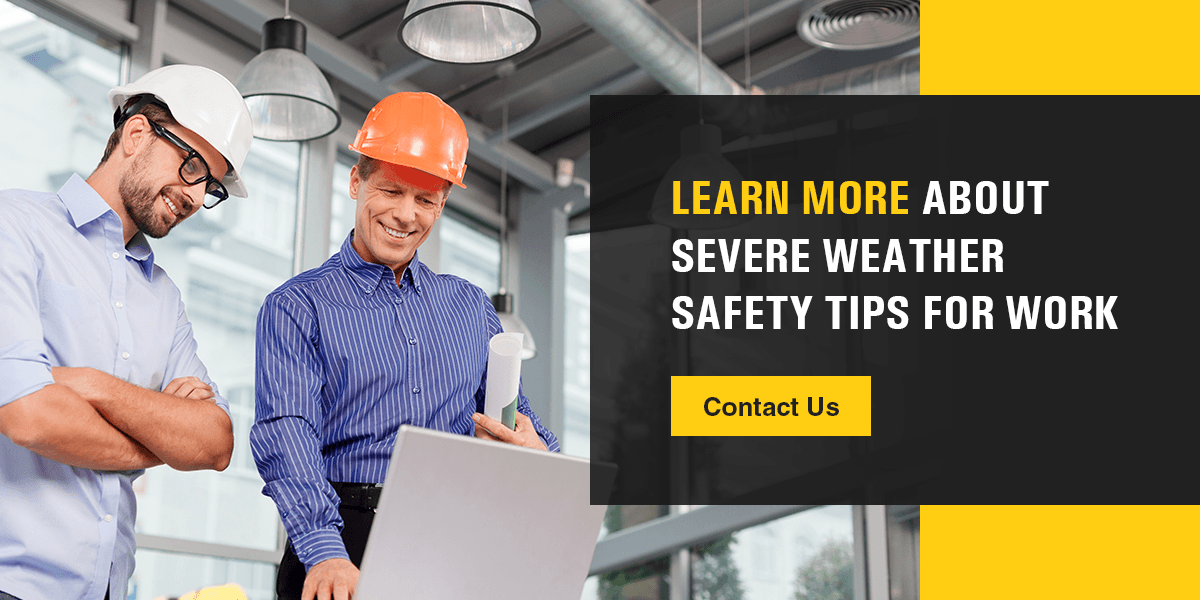 Learn More About Severe Weather Safety Tips for Work
If you need dependable new, used or rental equipment for your operating requirements, Carolina Cat can serve as your trusted Cat® dealer in North Carolina. We have the equipment, resources and knowledge you need to prepare your construction site for severe weather and do your best work. Reach out to us today to find out more.