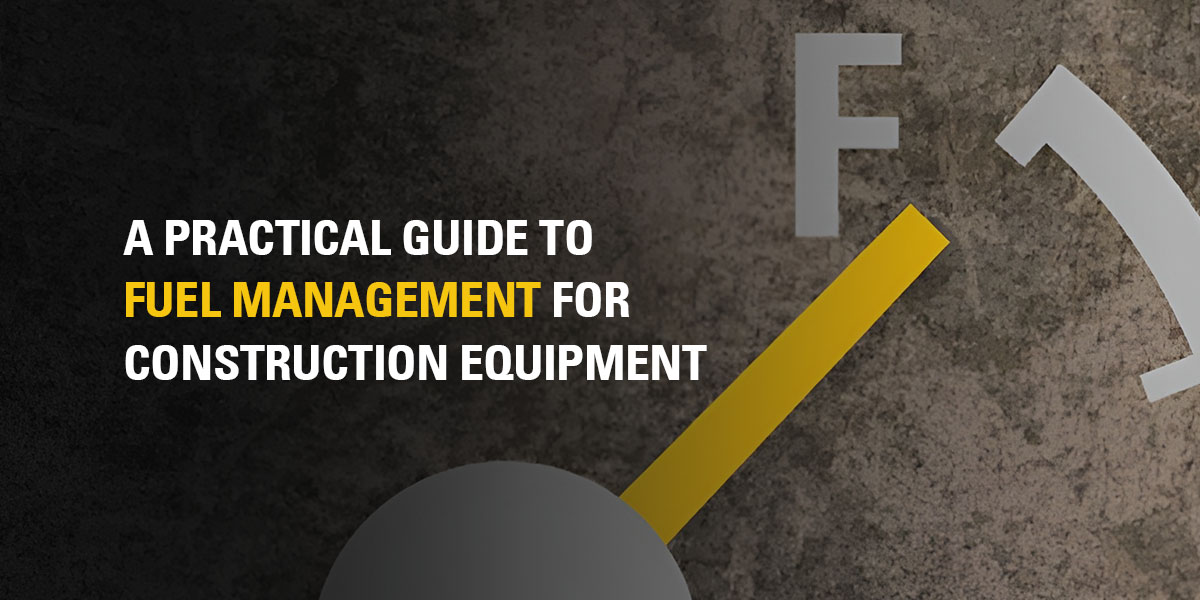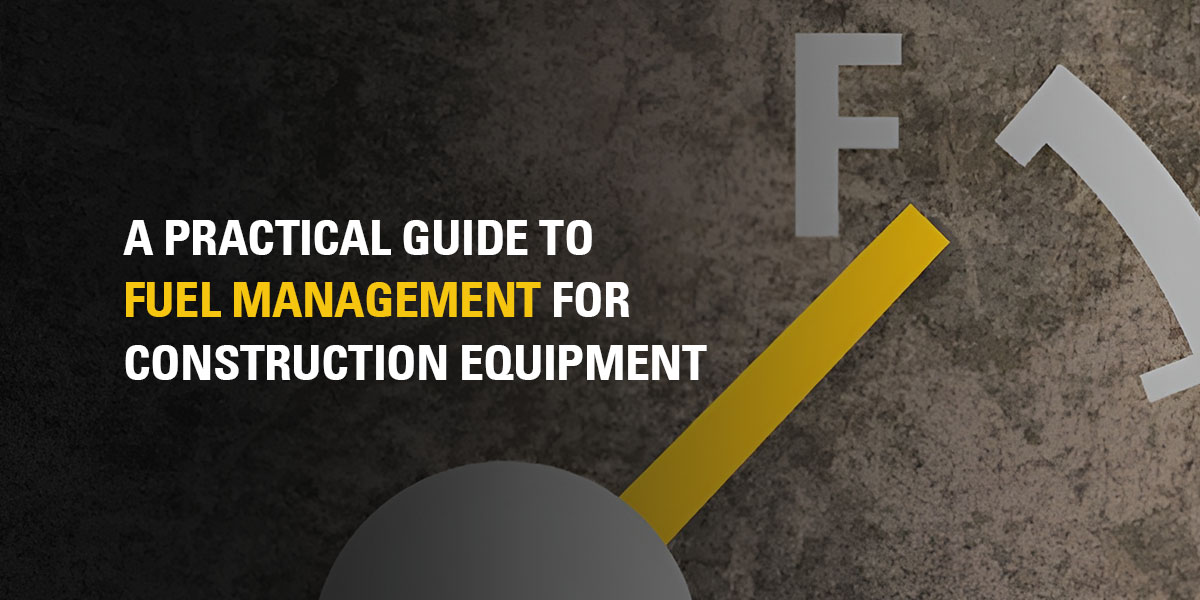 Did you know fuel expenses can account for 30 to 50 percent or more of a machine's operating cost? Even if you aren't surprised by this stat, it's simply cost effective to keep your fuel costs to a minimum.
According to input data from the Producer Price Index for September 2023, the U.S. Bureau of Labor and Statistics highlights diesel fuel as major factor in the price index increase in processed goods for intermediate demand. Diesel prices rose 2.5% in September 2023, and year-over-year increases in energy prices also haven't gone unnoticed in analyses by the Association of Builders and Contractors.
Implementing some basic strategies to limit fuel consumption is a good place to start to curb costs, especially as recent energy price hikes push contractors to explore new and creative solutions.
This guide will walk you through a few practical steps to include in your fleet's fuel management plan so you can start making progress.
5 Tips to Minimize Fuel Consumption of Construction Equipment
To truly minimize fuel consumption for fleet, it's best to incorporate a few strategies instead of just one. From technology to equipment best practices, consider these 5 fuel-saving tips to implement across your fleet.
1. Prioritize Your Equipment Maintenance Process
Regular maintenance and planned equipment inspections are essential for optimal performance of construction equipment—which impacts fuel efficiency. Machines in poor condition can place strain on the engine, requiring more power (and fuel) to maintain performance. By scheduling planned downtime, you can fix fuel-wasting performance issues before they worsen and also minimize your repair costs in the future.
Recommended maintenance intervals vary depending on the equipment type and manufacturer specifications, but you can check these important components relating to fuel consumption on your own:
Oil levels: Regular oil changes help heavy equipment work more efficiently by keeping its engine lubricated and capable of optimal performance — when your oil degrades, so will engine function. By changing the oil regularly, you improve efficiency and lower your fuel consumption.
Tire pressure: Over- or under-filled tires can also cause equipment to use more fuel. Underinflation increases resistance as the equipment moves, making it need more energy and fuel to maneuver. Additionally, under-filled tires might not provide the necessary support for the equipment's weight, which places greater strain on the engine. Overinflation can also stress both tires and engines by affecting the machine's movement patterns. Check your machinery's tire pressures frequently and adjust them to OEM recommendations.
Air filters: Dirty air filters prevent healthy airflow to the engine, which can lead to increased fuel consumption. Air filter inspections and replacements will help improve equipment function and longevity.
2. Implement Modern Construction Equipment Technology
There are many valuable construction equipment technologies — from S.O.S fluid analysis to condition monitoring software— that can help you monitor key metrics that impact fuel consumption, like :
Fuel burn
Fluid levels
Maintenance statuses or requirements
Driving habits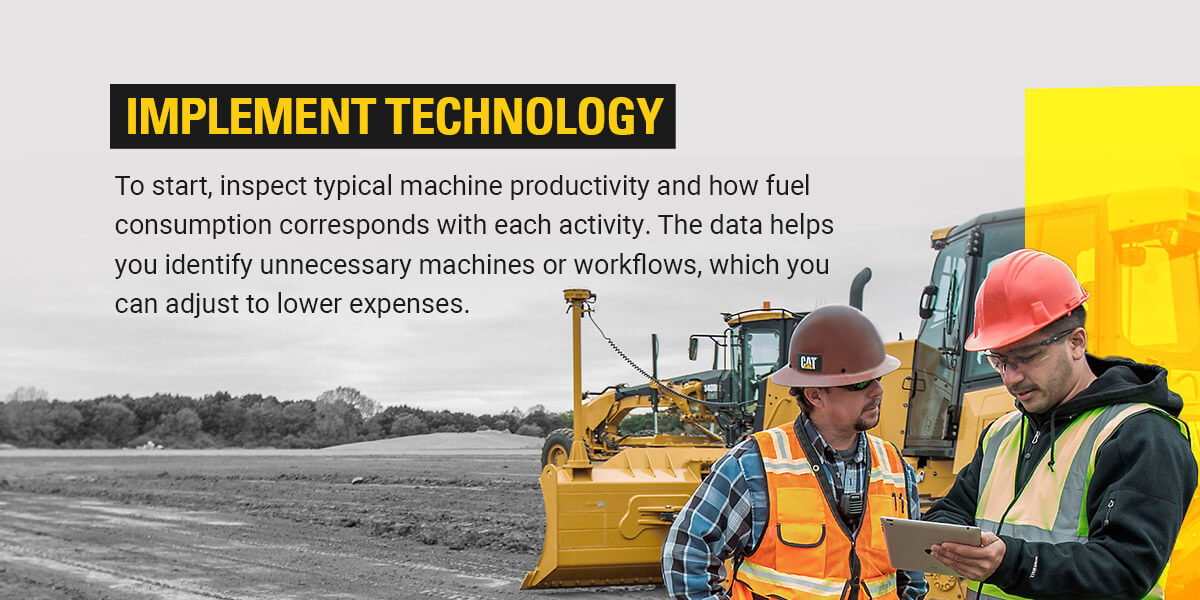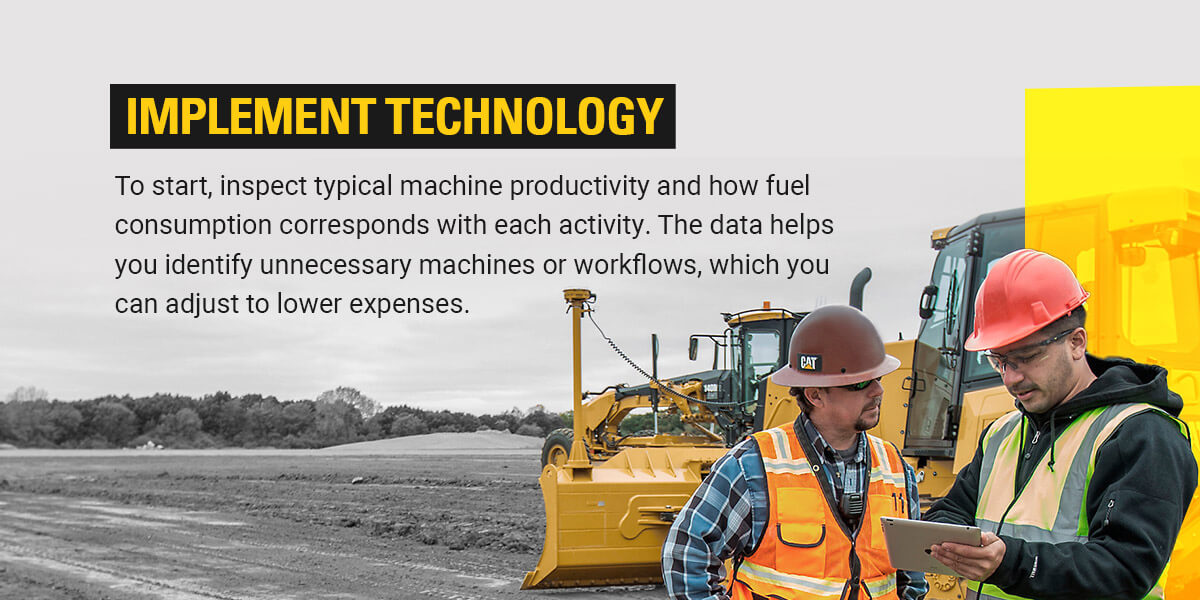 Once you have usage data, you can analyze it to evaluate when the most fuel usage occurs. To start, inspect typical machine productivity and how fuel consumption corresponds with each activity. The data helps you identify unnecessary machines or workflows, which you can adjust to lower expenses. You can monitor this data from a mobile device or company systems at any time, anywhere.
Explore Carolina Cat's suite of fleet equipment management software to learn how these tools can help you to track, report on, and improve important metrics that impact fuel usage.
3. Prioritize Operator Training
Operators must follow equipment usage best practices to achieve optimal fuel efficiency. Since improper handling can increase strain on equipment, your training program should cover contributing factors that can impact fuel consumption, like:
Frequent idling
Abrupt braking
Sudden acceleration
Unnecessary stopping and starting
For optimal performance and safety of your operators, heavy equipment best practices should be engrained into your company's culture and talked about often. Constant training reminds operators of the best driving techniques, which impacts fuel usage. You can also emphasize the importance of fuel efficiency during training and explain how different modes affect the amount of fuel used.
Check out the Carolina Cat Operator Training page to learn more about our online, simulation, and instructor-led training options for Cat construction equipment.
4. Use the Right Equipment on Your Job Site
A key part of optimizing fuel management for construction equipment is using the right machine type and size for each task.
Large machines use more fuel and energy than smaller ones, so if you use larger-than-necessary equipment, you burn more fuel and waste more resources. However, using too-small equipment for larger jobs can also strain engines and result in excess fuel consumption.
Of course, there are always exceptions to the rules. The Next Generation Cat® Excavator might be a large machine, but it offers contractors up to 45% more operating efficiency. This excavator features the best in factory-installed technology, allowing it to be 25% more fuel-efficient. As technology changes, more and more larger machines will be produced with sustainability in mind, supporting your fuel management efforts.
5. Decrease Excessive Idling
Idling plays a big role in the fuel efficiency equation, so it's best to limit excessive idle time whenever possible. For example, Caterpillar estimates operators of its 10-ton wheel loaders can expect a fuel efficiency improvement of nearly 10% with just a 20% reduction in idle time.
Along with wasting fuel, excessive idling can also wear down equipment faster by straining various engine components.
To lower your heavy equipment's fuel costs, here are a few tips to reduce excessive idling.
Using idling reduction technologies: Various technologies help you track idle times by generating daily usage reports. You can examine these results to see where you need to update training or usage requirements for operators. Other built-in technologies can automatically detect machine idling and switch into a low-power mode that uses less fuel and resources.
Enforcing idling guidelines: Another option is to enforce stricter rules for machine idling to keep operators more aware of the action. For instance, you might implement specific warmup or shutdown times for operators.
Advantages of Reducing Fuel Consumption
To recap, these strategies to minimize fuel consumption offer several long term advantages, including:
Reduced environmental impact: By using next-gen, more fuel-efficient equipment, fleet managers can maximize productivity, lower fuel consumption, and can keep their sites healthier for everyone in the vicinity.
Decreased project costs: The compound effect of implementing fuel-saving construction technology plus a few practical equipment best practices can help keep your projects under budget.
Improved equipment life span: A good fleet management plan that includes many of these fuel consumption best practices can also prevent unnecessary repairs caused by excess wear on inner mechanisms. Not only can you expect a lower total cost of ownership and less frequent repairs, but your equipment will also last longer.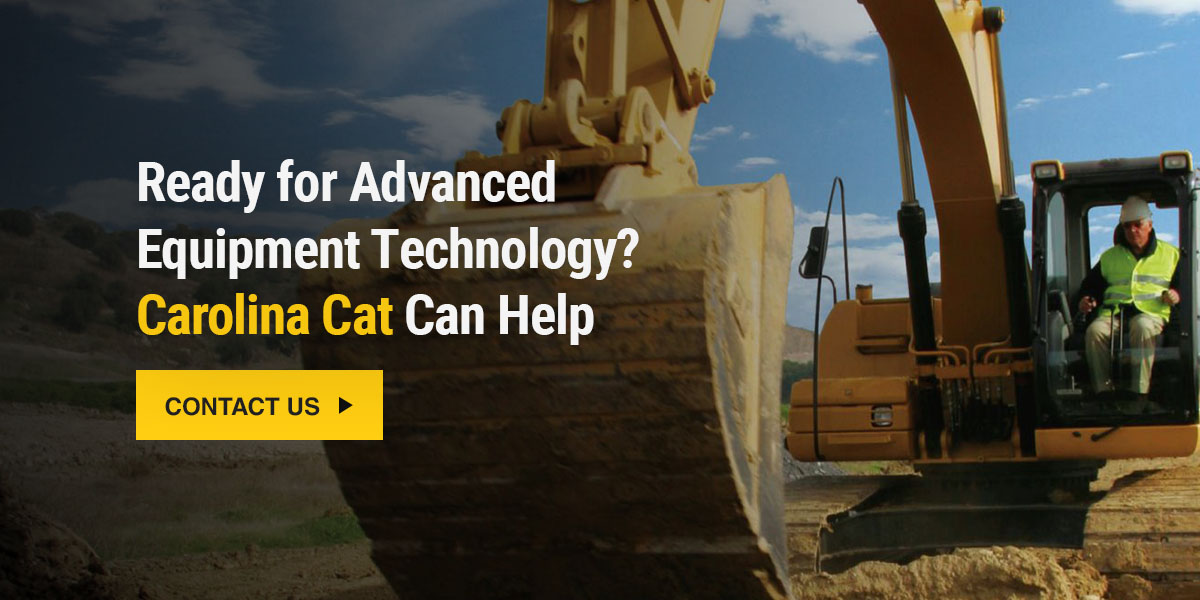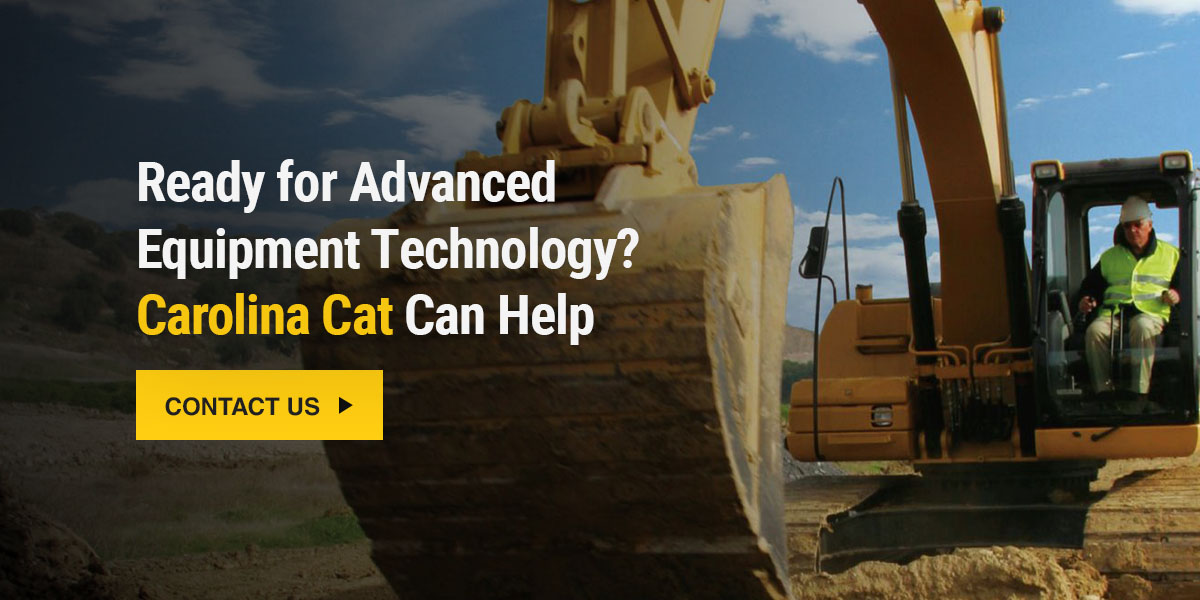 Ready for Advanced Equipment Technology? Carolina Cat Can Help
To boost the fuel efficiency of your construction fleet, a few practical steps can help you move the needle today. Ensure you are conducting routine equipment maintenance and adequate operator training on this topic.
Advanced technology also plays a big factor in the fuel efficiency equation, and we'd love to help you upgrade. Carolina Cat offers a suite of advanced technology solutions to help you optimize fuel use, in addition to new, used and rental construction equipment.
Contact Carolina Cat today to learn more and see how we can meet the needs at your project site.