Carolina CAT is fully committed to providing superior customer service, with the goal to reduce their customers' downtime and keep them up and running. That's why they developed the Carolina CAT Parts Promise, to show their continual commitment to their customers' satisfaction.
Our New Cat Parts Promise
The promise focuses on four key deliverables: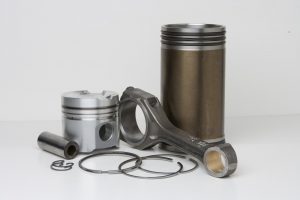 1. Availability
Carolina CAT averages 98% in parts availability within 24 hours. However, if they do not have the part in stock, they promise to always provide the customer with a firm time and date that their part will be available. They also promise that their part will be ready for pickup by that specified time and date.
2. Timeliness
Carolina CAT promises that when a customer walk into a Carolina CAT store, they will not have to wait more than 5 minutes to speak with a counter representative. It is also promised that the customer will receive their parts within 15 minutes of placing their in-store order. Lastly, in the rare case that Carolina CAT is unable to answer a customer's phone call, they will return their call within 15 minutes.
3. Accuracy
Carolina CAT promises the customer's invoice will match what they have ordered and received.
4. Experience
Because the customer experience is very important to Carolina CAT, they promise that the customer will be greeted promptly when they walk into the store, Carolina CAT will ensure that they have answered all of the customer's questions, and they will thank the customer for their business.
LEARN MORE ABOUT OUR PARTS PROMISE
If neither of these deliverables are met and Carolina CAT has failed to meet their customer's expectations then they will pay the customer $100*. 
Read more about Carolina CAT's Parts Promise online or ask a Parts Counter Representative for more information. Order Cat Parts online at Parts.Cat.Com and experience Carolina CAT's commitment to keeping you up and running.
*$100 parts credit for credit account customers, $100 Carolina CAT gift card for cash account customers.