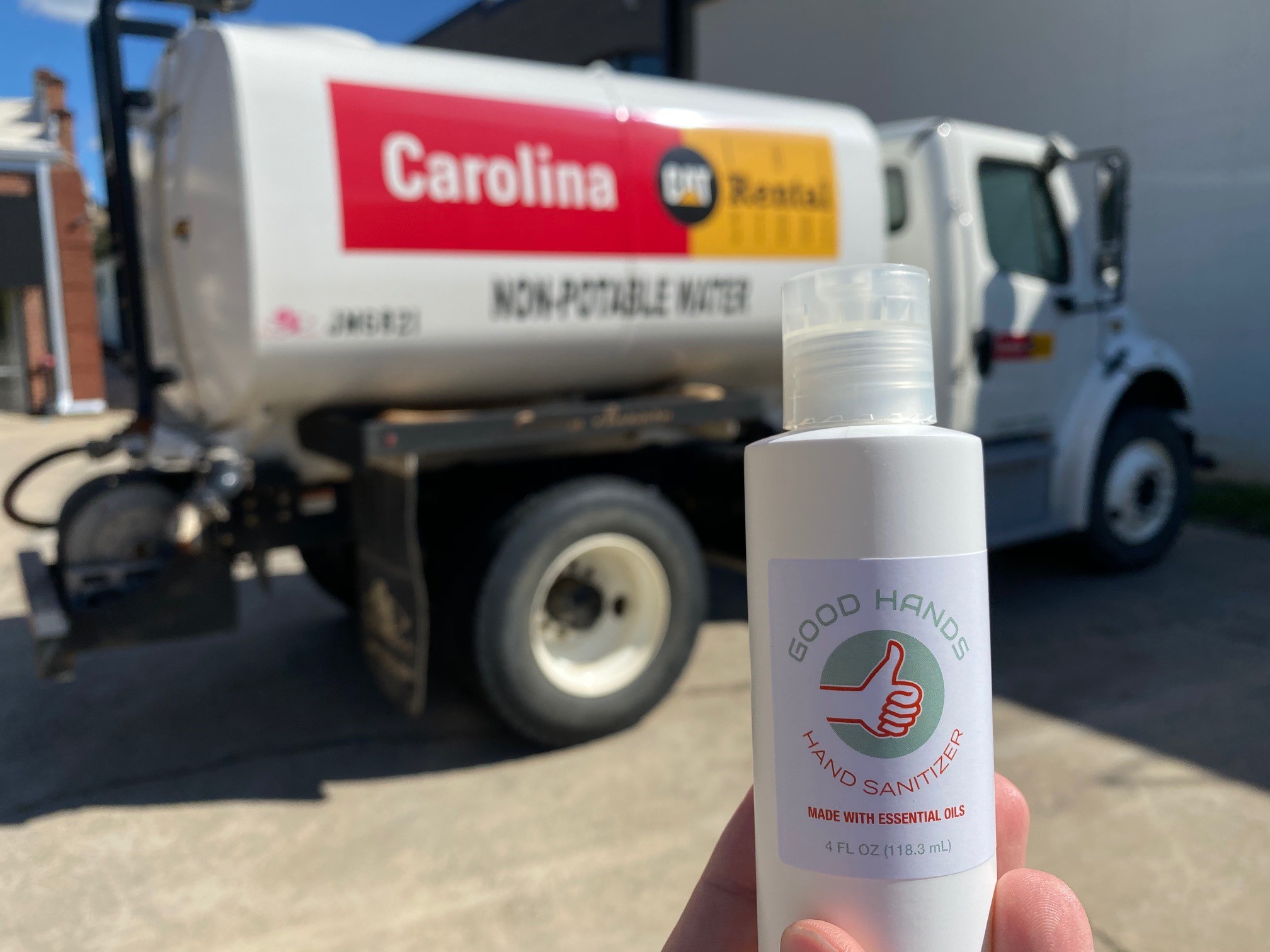 The COVID-19 pandemic has had a profound impact on business and the way we live our lives. While some businesses have had to temporarily close their doors, others are seeing increased demand of essential items, such as paper products and canned goods. Due to the viral nature of the illness, personal protective equipment, such as hand sanitizer, masks, safety glasses/goggles and gloves, have also seen a dramatic increase in demand and can be all but impossible to find.
It did not take long for COVID-19 to come to Charlotte, the city of Carolina Cat's headquarters. In the first week since residents started becoming ill, hospital staff and first responders found themselves without critical PPE to safely conduct their jobs. This became apparent to Unknown Brewery staff as during one of their 'Beer-to-go' sessions, nurses from the nearby hospital system came by and loaded up on all available hand sanitizer being offered by the brewery.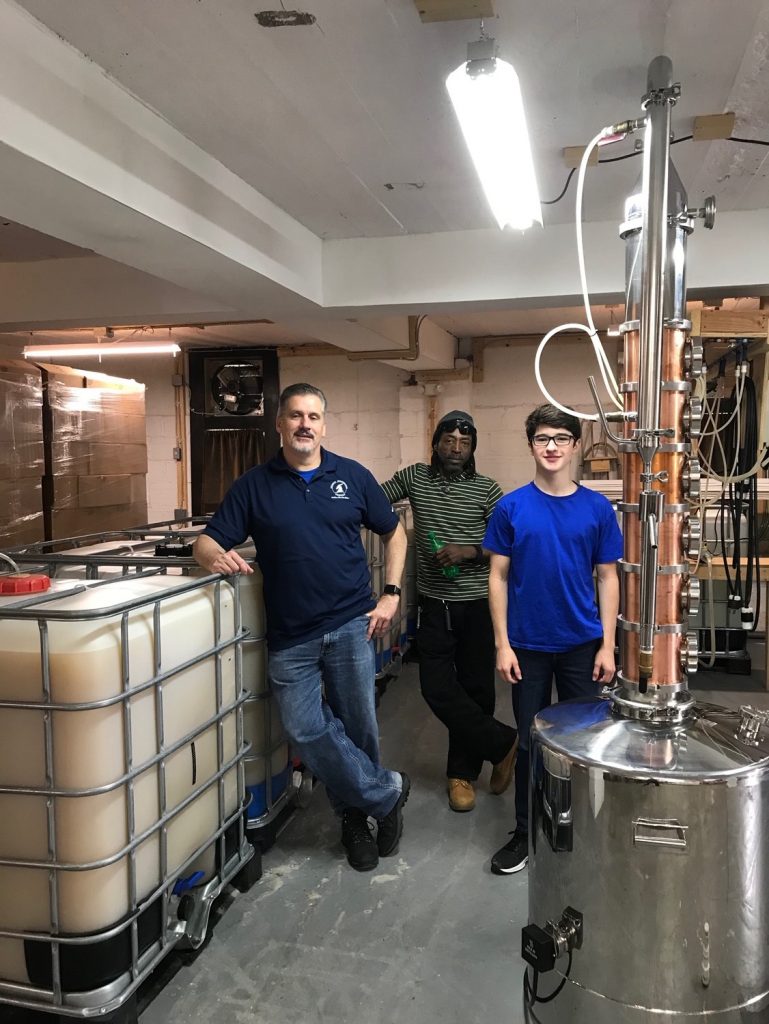 "They started telling us how they were already out of supplies at the hospitals – no gloves, no masks, – and it really was just the beginning of this whole situation," Brad Shell, owner of Unknown Brewery shared. "We knew we had to help, so starting those next few days we prepared and started running hand sanitizer production 24 hours a day."
While currently only in the beer brewing market, Brad and team have been working behind the scenes to launch a distillery, focusing on small-batch gins, rums and other spirits. In wake of COVID-19, the team has redirected those efforts on filling a more critical need.
Beer and hand sanitizer share a common ingredient that Unknown Brewery and their partners have in abundance – distilled alcohol. The hand sanitizer product, aptly named 'Good Hands,' utilizes a 80 gallon still to produce 160-proof (or 80 percent ABV) ethanol alcohol. Hydrogen peroxide, aloe, glycerin and some essential oils are then added to create the final product.
Producing the product was only one part of the equation, however. Scaling the production to meet demand of the product was where the Unknown team needed help. Partnering with multiple other breweries and distilleries, these companies collaborated in creating a streamlined process to produce the maximum quantity relying on each other's strengths and capabilities.
The team at the Carolina Cat Rental Store in Charlotte was critical in providing a solution that allowed the Unknown team to scale production. Through the donation of a water truck, the production team was able to transfer ingredients to other distilleries, increasing production and efficiency.
"The introduction of the water truck into the operation was the lynchpin that was missing. We were able to increase our production from one still to five. The Carolina Cat Rental team has been awesome to work with. There is no way any of this would have been possible without the many, many parties that stepped up to help their community. This collaboration to support each other is the American spirit; it is alive and well."
The water truck not only allowed the operation to scale, but in doing so also increased the number of employees that were able to return to work. In Charlotte, many breweries are able to sell into retail, however distilleries do not have that luxury. By scaling the operation to distilleries, these businesses have been able to generate some revenue and employees were able to return to work to produce the sanitizer.
The hand sanitizer is bought by numerous healthcare providers across the region, including Novant and Atrium health systems, as well as sold to customers of the brewery. In addition to what is purchased, some is donated to various nonprofits in the area, such as the Charlotte Men's Shelter and Safe Alliance, a domestic violence shelter, as well as police and fire departments.
"Carolina Cat is proud to support the communities in which we live and operate," vice president of rental, Neil Carbaugh shared. "We were honored to be able to support this worthwhile project during this unprecedented challenge."
Carolina Cat is headquartered in Charlotte, N.C. and has seven Carolina Cat Rental Stores throughout western North Carolina. Contact us today to learn more about our rental fleet and capabilities.