Managing a fleet of construction equipment can be challenging. Companies strive to find ways to get the maximum use and value out of their machines while minimizing their operating costs. In many cases, business owners must decide whether repairing or rebuilding their current models or purchasing new heavy equipment is the best solution.
Factors to Consider When Repairing, Rebuilding or Buying New
You'll need to evaluate several factors when deciding whether to repair, replace or rebuild heavy equipment.
Warranties
Purchasing new heavy equipment is a preferred option for many construction businesses. Getting the latest models with advanced technologies helps you get more work done in less time. An attractive feature when buying new is the warranty coverage most manufacturers offer. However, it's essential to carefully review the warranty to determine what it does and does not cover.
You'll need to evaluate whether the amount of warranty coverage justifies the investment in new equipment. If you end up having to pay for many repairs out of your pocket, it might be more cost-effective to rebuild heavy equipment instead of making a purchase.
Some warranties also have specific limits regarding operating hours or mileage. If you're a heavy user, the warranty could expire sooner than you'd like, potentially resulting in costly repair bills.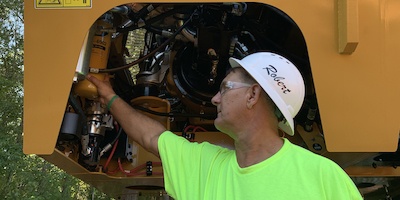 Finances
A company's current financial situation has a direct impact on the repair/replace equipment calculation. New heavy equipment costs more upfront than a rebuild or repair, so affordability is a crucial factor.
Essential financial aspects to consider include:
Whether you still owe money on the machine.
The resale value or how much the equipment is worth if you trade it in.
Related costs such as taxes, depreciation and insurance.
The degree to which a repair or rebuild will restore the machine to its original condition.
Which option (repair, rebuild or replacement) provides the biggest advantage moving forward.
Cost Analysis
Another factor is whether the cost to rebuild or repair a machine justifies the expenditure. If these expenses are too high, it's likely more prudent to make a new purchase.
Performing a cost-benefit analysis enables you to assign a numerical value to the process. This procedure allows you to forecast, schedule and compare various characteristics at the machine or fleet level.
Examples of factors to consider when conducting a cost analysis include
Age and condition of the equipment (older models may be more costly to repair or rebuild than comparable newer machines).
Whether you require more capacity and productivity from the equipment.
Repair frequency and severity (is the machine spending more time in the repair shop and costing you more with each visit?).
Level of preventive maintenance throughout the machine's lifespan.
Availability of parts (it is often more difficult and expensive to find and acquire products for older equipment).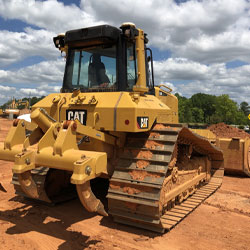 The Impact of the Equipment Brand
The equipment's manufacturer can also influence your decision to repair, rebuild or replace. For instance, a premium brand like Caterpillar is likely to provide a longer lifespan than a less capable manufacturer. Replacement parts are relatively easy to locate and obtain, as most Cat® dealers typically carry a full complement of parts and components for newer and more seasoned models.
Caterpillar also has a Certified Rebuild Program available from most dealers. The rebuild will restore a machine to like-new condition and comes with comprehensive one-year warranty coverage. In many situations, rebuilding can be more cost-effective than a major repair (especially with older equipment) or a new purchase.
How Does Maintenance Affect Your Decision?
The level of care and upkeep you provide for your equipment is another point to consider. If you keep your machines in peak condition, a minor repair issue probably isn't much to be concerned about — you can fix the problem and expect the equipment to continue to perform well. On the other hand, a poorly maintained product is more likely to experience significant and expensive mechanical issues. You're probably better off upgrading to a new model.
Keep in mind that you don't have to invest in brand-new equipment. Depending on your situation, a late-model used machine or a rental can meet your performance and cost requirements.
Contact Carolina Cat to Learn More
As you can see, the decision to repair, replace or rebuild heavy equipment isn't necessarily straightforward. If you're in North Carolina, the team at Carolina Cat is available to answer your questions and provide expert guidance. We carry a full selection of new heavy equipment from Caterpillar, and we also offer complete repair and rebuild services.
Contact us today to see how we can help you make the best choice for your company.