The Charlotte Business Journal recently named Ed Weisiger, Jr. as a Most Admired CEO of 2020. The award, now in its third year, honors chief executives who demonstrate admirable leadership qualities with a strong record of innovation in their field, outstanding financial performance, a commitment to quality, a strong vision, a commitment to diversity in the workplace and contributions to the metro community. Mr. Weisiger was one of 35 honorees across 18 categories recognized in the Charlotte area.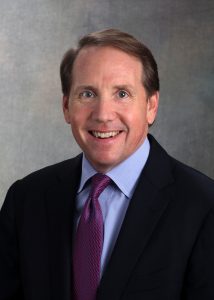 Ed has served as President and CEO of CTE for nearly 30 years. In that time, he has led the business to significant growth and increased profitability through thoughtful and strategic leadership. The key to Ed's success has been focusing on building long term value by making sensible, long-term investments in CTE's future. While there are plenty of actions he could take that would boost near term profits, he is focused on strengthening a company that is built to last, by investing in technology, people, and facilities.
Most admirable, however, is Ed's passion for the people he serves – both customers and employees. Evident through his actions and leadership, Ed is deeply committed to creating and sustaining a positive company culture. Recently, he led the values initiative for the company as CTE renewed its purpose, vision, strategy and values. CTE's culture is rooted in our values: we do what we say, we get the details right, we bring a positive attitude, we do the right thing and we improve, always. He has a unique ability to make values something that is living inside of each employee in the organization – not just a poster put on the wall. Additionally, Ed has made significant investments in employee training and development and is committed to engaging with all employees, wherever they may work.
Lastly, as a third-generation owner and longtime philanthropist, Ed Weisiger, Jr. believes strongly in being a steward for CTE and has a deep commitment to support and invest in values-based communities and organizations. In partnership with the Foundation for The Carolinas, the Weisiger Fleming Family Fund was established by Ed and his wife, Betsy Fleming, to express gratitude for organizations that have nurtured them and the family business. Their focus is to partner with organizations that inspire and equip individuals to empower themselves and break down barriers by enabling them to realize their potential by giving them access to opportunity, education, resources and support.
Congratulations to Ed on this prestigious award.