Skid steer loaders are a versatile choice in many construction fleets. When equipped with the right tools, skid steers can perform many tasks, like landscaping, farming, road preparation and more.
If you've been wondering what the best skid steer attachment is, the answer depends on your application, working environment and materials. We've compiled a list featuring some of the most versatile types of skid steer accessories you can invest in to get the most performance from one unit.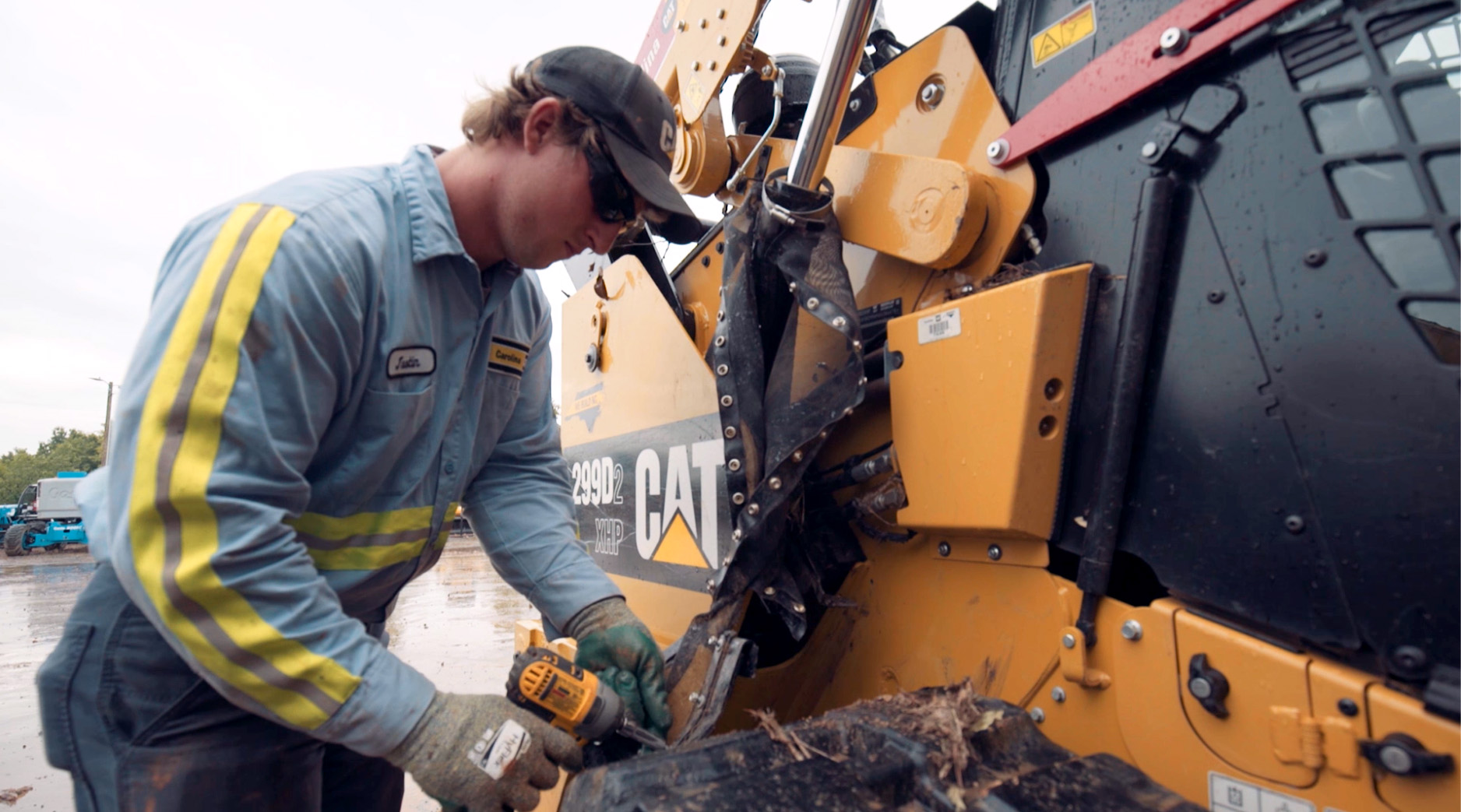 The Top Skid Steer Attachments
Skid loaders offer an exceptional balance of power and maneuverability, and they can adapt to nearly any task with one of these attachments:
1. Pallet Forks
Fork attachments are one of the most essential and affordable skid steer tools when it comes to material handling. Businesses that haven't invested in a forklift for everyday use can rely on these accessories to move palletized materials and goods. Keep in mind the lifting capacity for your skid steer model before you utilize these accessories for transport.
2. Drill Bit Augers
Auger attachments make digging post holes in the soil for fencing, signposts, shrubs and trees much quicker than manual digging. Operators can create dozens or even hundreds of holes in a single workday with a standard bit. If your task entails breaking through hard rock or concrete, consider a rock head drill with teeth.
3. Grapple Buckets
You're likely familiar with grapple tools on excavators, but did you know a grapple bucket provides the best combination for handling materials and objects securely? These accessories excel at stabilizing hard-to-handle materials like scrap metal and lumber. Attach a bolt-on cutting edge for even more space and power.
4. Brushcutters
Landscapers can use brushcutters to clear overgrowth. Since skid steer loaders use differential steering, you can make tighter turns compared to a riding mower. The best skid steer brushcutters have upwards of 66 inches of cutting width for initial land clearing.
5. Box Blades
These skid steer leveling attachments are among the best for grading, as they can easily scrape and level dirt, gravel, sand and other base materials. Box blades provide balance for the tool with two front tires. Paired with a laser or GPS-assisted grading system on your skid steer, these tools let you quickly achieve a precise, finished grade.
6. Landscape Tillers
Tillers can break up and pulverize soils, plus mix in fertilizer and level terrain with rotating spiral cutters. Whether you utilize them for construction, landscaping or agriculture, tiller work tools complete finishing applications with high efficiency.
7. Brooms
Using manual brooms with rotating bristles allows operators to clear caked-on soil and debris from the ground. These attachments are ideal for parking lots, sidewalks, airport runways and warehouse floors, to name a few. You can collect material and save significant cleanup time by equipping your skid steer with a pickup broom.
The Best Attachments for Skid Steers Are Available From Carolina Cat
Whether you're in the market for a second skid steer loader attachment or a sixth, Carolina Cat is your primary source throughout the greater Charlotte area. We carry a wide assortment of work tool attachments from this list and more, all engineered to optimize your Cat® compact equipment. If you need advice on choosing or installing a new attachment, ask our experts today. Complete an online form to receive more information.