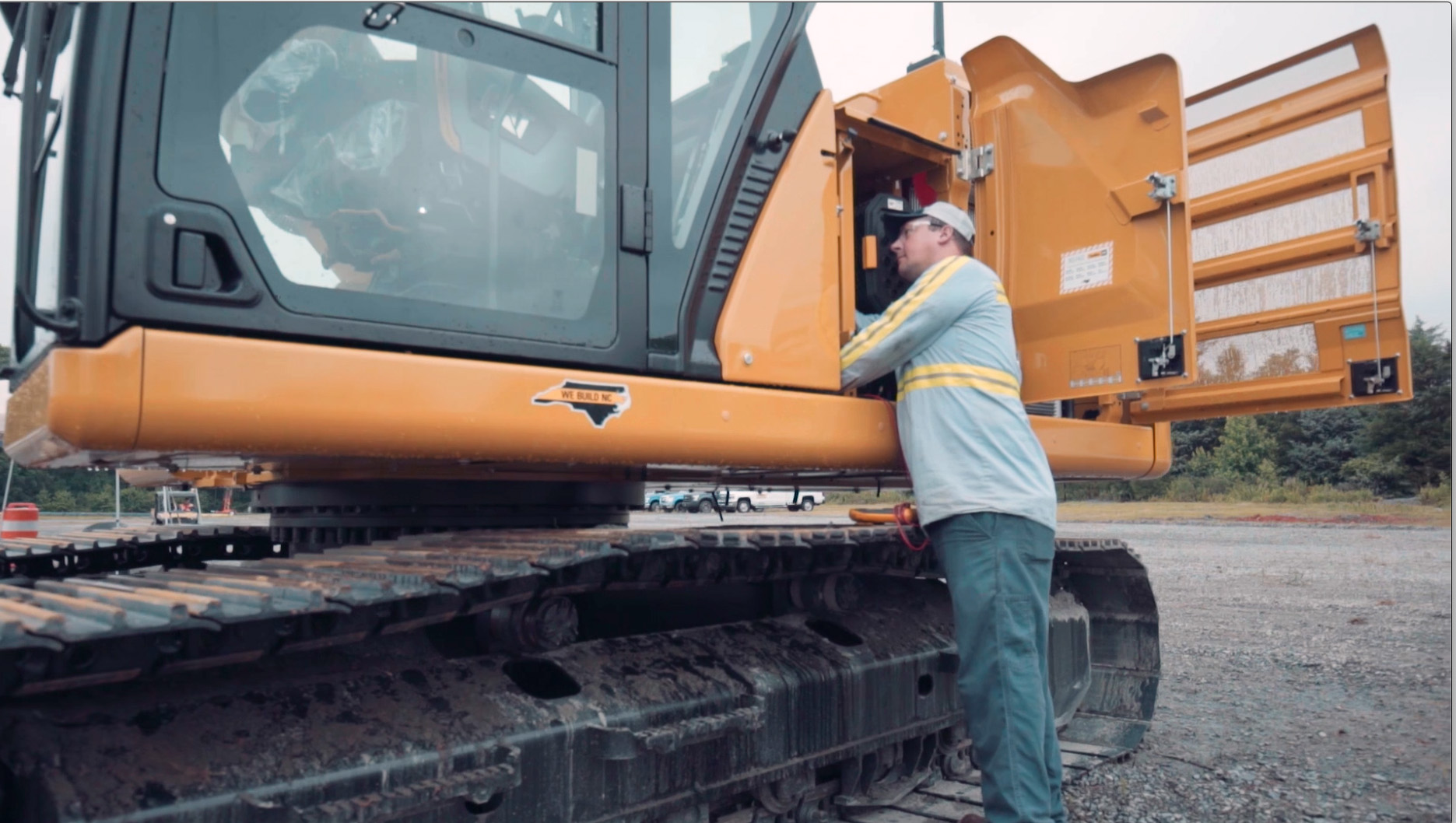 Heavy equipment is crucial to the success of any construction site. Without the right maintenance, machines can require costly repairs, slow productivity and even decrease in value over time. New and used heavy equipment maintenance is essential in ensuring that your machines are in working order, keeping your employees safe and getting the job done.
If you want to begin properly maintaining your heavy equipment but don't know where to start, follow our maintenance recommendations.
Maintaining Heavy Equipment
Whether you're looking to increase your return on investment or keep your equipment functional in the long term, you can follow these heavy equipment maintenance tips. This checklist will also help verify that your heavy equipment is running properly with no complications and minimal interruptions.
Establish a Maintenance Routine
The key to maintaining used or new heavy equipment is to adhere to a consistent routine that ensures all parts are in working order. There are many quick inspections you can perform on the job to verify that your machinery is safe to use.
You can also schedule planned maintenance services where trained technicians will inspect your fleet, identify problem areas and make necessary repairs to keep everything working longer. Regularly servicing heavy equipment can also prevent small complications from becoming major issues in the future.
Keep Accurate Maintenance Records
If you schedule professional maintenance, keep detailed records of these shop visits. Current accounts of when your machines were last serviced can help you better determine when you should schedule your next inspection.
Follow Manufacturer Recommendations
Manufacturer guidance is one of the most useful resources you have for maintaining used & new heavy equipment. These certified recommendations describe the ins and outs of your specific piece of machinery, detailing how it should be used, serviced and repaired.
These recommendations also address the intended uses and limitations of your equipment. You should take these statutes seriously and avoid using equipment for anything other than its purpose.
Safely Store Equipment
You must maintain your heavy equipment even when it's not in use. Store your machines in a dry and secure location where the elements cannot touch them. Keep them away from moisture and direct sunlight to prevent rust, corrosion and other environmental damages. When you store your equipment in a secure location, you preserve your maintenance work.
Train Your Employees
Your employees are constantly in contact with your machinery, so you should train them on how to operate every piece of equipment properly. The more an operator knows about their equipment, the better they can identify complications, understand limitations and cause less overall wear and tear.
Buy and Service New or Used Heavy Equipment at Carolina Cat
With the right maintenance work, you can ensure that your equipment is safe and functional for everyday use. At Carolina Cat, we offer heavy equipment maintenance services where our skilled technicians will inspect and repair your machines without slowing your productivity. We also offer high-quality used construction equipment at affordable prices.
Schedule services today or browse our Cat equipment to find a machine that's right for you. If you have additional questions, you can contact us for more information.